Twitter

Categories
Advertising
(1)
Ask the Daughter
(1)
Ask the Mom
(1)
Ask the Wife
(1)
Awards
(2)
Bible Scripture
(3)
Birthday Notes
(2)
Blessings
(6)
Blog Hop
(2)
Bobbie's Corner
(22)
Bobbie's Internet Meanderings
(12)
book reviews
(15)
Charity
(1)
Christmas Ideas
(1)
Contests
(1)
Coupon Me
(1)
Craft Closet
(12)
Disclosure Policy
(1)
Dorks
(6)
Everyday Life
(31)
Faith
(3)
Finished Projects
(5)
Freebies
(3)
Friendship and Wisdom
(7)
Fun
(1)
Funnies
(1)
General
(5)
Give Away Annoucement
(3)
Give Aways
(37)
Guest Posts
(6)
Holiday Cookie Recipe Swap
(2)
Ideas
(1)
Influenster
(2)
Inspiration
(52)
Joy
(5)
Kids Corner
(8)
Kindness
(1)
Life After Death Accounts
(2)
Life Quotes
(1)
Love Thyself
(4)
M.O.O.N Giveaways
(1)
Movie Sneak Peeks
(1)
My Journey
(11)
NEW IDEAS
(1)
Older Posts
(4)
Paid Posts
(1)
parenting
(3)
Personal
(1)
Prayer Requests
(1)
Prayers
(1)
Recipe Corner
(21)
Recipes
(23)
Requests
(1)
Reviews
(30)
Scriptures
(51)
Self Esteem
(1)
Serving Others
(1)
Sofia
(2)
Summer Travels
(1)
Sverve
(1)
Thanks
(1)
Thanksgiving
(1)
Throwback Thursday
(2)
Winners
(2)

Friday, November 13, 2009
Weee! Now this is my kind of Giveaway!!! Myka Jelina, who's artwork can be seen at Hot Topic, Target and other fine stores, is the center of this giveaway! She has some of the cutest artwork and so many items in her zazzle shop! . She has tees, binders, key chains, backpacks, and much more! You can see her shop here:
http://www.zazzle.com/mykajelina
I just love her artwork!
In honor of Mrs. Jelina we are giving away a mousepad of your choice!
Here is some examples of her mousepads: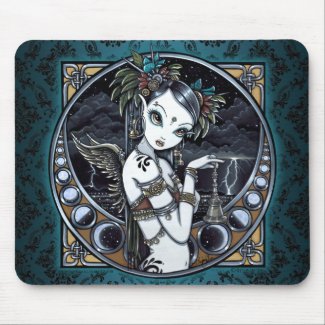 "Melita" Goth Tribal Fusion Dancer Angel Mousepad
by
mykajelina
Create a
personalized mouse pad
with zazzle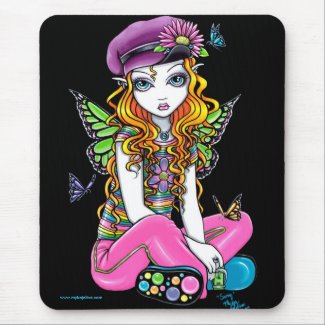 "Sunny" Candied Butterfly Rainbow Fairy Mousepad
by
mykajelina
Create
mouse pads
online at zazzle.com
Please read the directions carefully! In order to cut down on confusion we are no longer allowing extra entries. All you have to do to be entered to win is follow us on the blog and go here and tell us which mousepad you would choose if you won:
MOUSEPADS HERE
If you are already a follower just put, already following.
In the Comment box below Please put your name, email addy , follower, and which mousepad you would choose.
This is how your entry should look:
Cissy
cissy.bobbie@yahoo.com
Follower
Molly Rainbow Ice Cream Fairy Mouse
This contest runs from November 13th to December 5th 2009.
Winners will be notified by email. Please note that this is an actual item we will be ordering for the winner. Your real name, and mailing address will be required in order to receive your prize.
Due to shipping costs this contest is only open to US Residents.
That's it:) How easy is that! Make sure you tell all your friends about the contest!
B.D.S.
About Me
Archives