Twitter

Categories
Advertising
(1)
Ask the Daughter
(1)
Ask the Mom
(1)
Ask the Wife
(1)
Awards
(2)
Bible Scripture
(3)
Birthday Notes
(2)
Blessings
(6)
Blog Hop
(2)
Bobbie's Corner
(22)
Bobbie's Internet Meanderings
(12)
book reviews
(15)
Charity
(1)
Christmas Ideas
(1)
Contests
(1)
Coupon Me
(1)
Craft Closet
(12)
Disclosure Policy
(1)
Dorks
(6)
Everyday Life
(31)
Faith
(3)
Finished Projects
(5)
Freebies
(3)
Friendship and Wisdom
(7)
Fun
(1)
Funnies
(1)
General
(5)
Give Away Annoucement
(3)
Give Aways
(37)
Guest Posts
(6)
Holiday Cookie Recipe Swap
(2)
Ideas
(1)
Influenster
(2)
Inspiration
(52)
Joy
(5)
Kids Corner
(8)
Kindness
(1)
Life After Death Accounts
(2)
Life Quotes
(1)
Love Thyself
(4)
M.O.O.N Giveaways
(1)
Movie Sneak Peeks
(1)
My Journey
(11)
NEW IDEAS
(1)
Older Posts
(4)
Paid Posts
(1)
parenting
(3)
Personal
(1)
Prayer Requests
(1)
Prayers
(1)
Recipe Corner
(21)
Recipes
(23)
Requests
(1)
Reviews
(30)
Scriptures
(51)
Self Esteem
(1)
Serving Others
(1)
Sofia
(2)
Summer Travels
(1)
Sverve
(1)
Thanks
(1)
Thanksgiving
(1)
Throwback Thursday
(2)
Winners
(2)

Thursday, March 22, 2012
Welcome back to Tagger Thursday. This weeks feature artist is:
Tasha LadyHoss Hostetler
"Innovative Tagger"
Hi, I'm Tasha :) I'm fairly new to the tagging world (started about 2 years ago), so most people reading this are probably thinking "who?" lol. So here's a little bit about me- I'm 29 and am not looking forward to turning 30 this year. My husband and I have been married since 2008 and have one little boy who just turned 2. We are expecting another little at the end of July, and are waiting till the birth to find out the sex of the baby! I'm a military brat turned military wife, so have no real home town, but since I spent the most time in England (11 yrs) that will always hold a special place in my heart!
I first found out about tagging on a site called Cafemom. I joined when I found out I was pregnant, because it is a site for moms, and moms to be. There was game called LatteLand that I played, and on the help forum there is where I saw my very first siggy! I asked around, and joined a few tag offer groups and was a huuuuge siggy piggy. Being the nosy gal I am, it didn't take long before I wanted to learn how to make them, so I joined a group on Cafemom that taught how to do siggies with the use of GIMP. They taught about being copyright aware and compliant and answered any questions I had. I quickly became obsessed and would spend all night doing lessons and working on tags. I then began doing offers for groups on the site, and joined an awesome group called The Designer Mall that had a bunch of challenges and really cool ladies that helped with a bunch of questions and techniques..I really learned a lot there! That group is also where I found out about forums and blogs and CTs...I had NO idea tagging was so popular, lol!!!! I just thought it was something that some moms did to pass the time away, hahaha. From GIMP, I started using PSP9 and Animation Shop. I love playing with the filters and other cool effects with the program. Due to my PC dying and PSP not being compatible with Mac, I now use Photoshop CS5 for all my tagging needs, and I love it too!
Sometime in early 2011, someone gave me the link to a facebook group and that opened up a whole new world to me!! I had no idea artists posted previews of tubes..or that you could interact with them and license companies. It's also how I met Shani (Wicked Princess Scraps) who invited me to my very first CT!!! After a few months, my nosiness got the better of me again, I decided I wanted to learn the basics of scrap making. I asked around and got ignored a lot, no one really seemed too keen on giving up their "secrets". Finally I thought to ask a couple of the people I CT'd for- Shani and Jo (A Taggers Scrap). They were nice enough to give me some links to making my own elements and some helpful advice on getting started..and I quickly became obsessed with that too, lol!!! I'm now trying to find a balance between tagging for fun, writitng tuts, doing kits...and that comes AFTER chasing around an extremely active 2 yr old and the joyful side effects of pregnancy and marriage, lol. I also love, love, love to cook. I probably look for new recipes as often as I do new scrap kits, lol. I can't bake worth a damn though. I also enjoy reading almost anything I can get my hands on. I much prefer a real book over an e-reader though! So...that's a little about me, hope you enjoyed :)
Unfortunately, I don't have a lot of my older tags since my PC died and they aren't all in my photobucket..but here are some!
Here is one of the very first tags I ever made, for a lesson in the GIMP siggy teaching group-
My first ever tag offer for others-
This was a custom tag and when I started playing with animating more-
This was made during my PSP tut finding phase-
And then here are tags and tuts from my blog-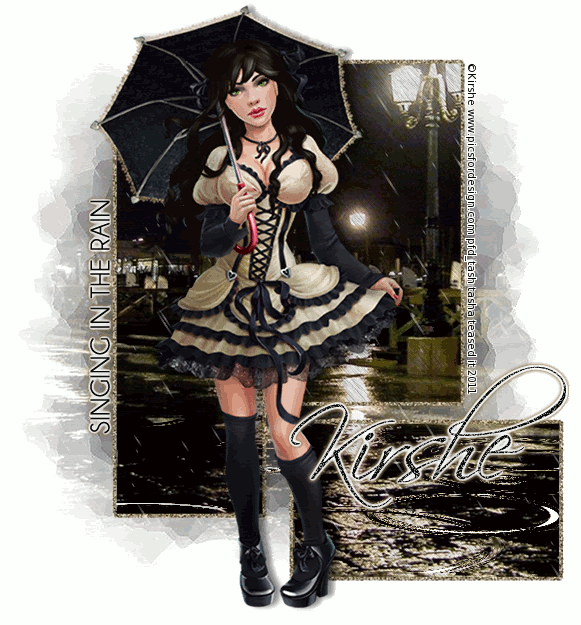 About Me
Archives